Spend days duking it out with synonyms, sometimes for global brands.
Want persuasive copy? Stop thinking about yourself.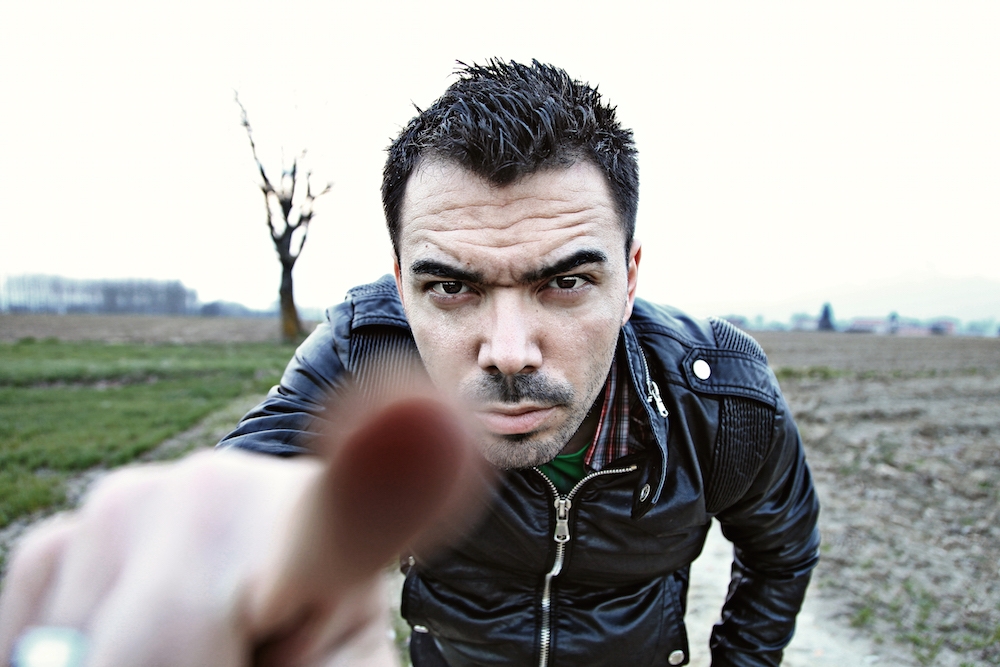 Question: People come to your website to read about your business, right?
Wrong.
They come to find the answer to a problem.
Almost without exception your visitors will be looking for signs that you understand their problems and have the knowledge, services or products to solve them. Flapping your gums about how you "pride yourselves" on your service isn't going to cut it.  
Here are some tips on how to hand your audience a piping hot serving of what-they-want-to-hear.
Identify your audience's problem
Great copy comes from knowing as much as possible about your product and - most importantly - about your reader. So your first job is detective work. Think about why your reader is researching your business. What problem do they need to solve? What are their fears and desires? Find the answers and you have a framework for your content.
Dramatise the problem: Show that you know
Identifying with what your reader is thinking and feeling will put you streets ahead of countless businesses when it comes to writing copy. But it's just the start. You have to show your reader that you understand their needs, desires and doubts and can empathise with their situation.
Let's say you sell running trainers online. Which of the following is more persuasive?
"These trainers are simply the best for off-road running."
"When you are hurtling down a muddy trail at full tilt, you need a shoe that gives you grip as well as speed. This is that shoe."
You have to show your understanding of your reader's world; that you are looking at their problem from their viewpoint. Embrace vivid language. Be specific. Spike your copy with realism. Your reader will come along for the ride.
Show how you can solve the problem
Okay, by now you know what your reader is looking for. And you have dramatised it in your copy. Nice. The final step is to show how you can solve the problem. What is it about your product that makes it the best answer? How will your service win the day for your reader? Compelling answers will make your business irresistible.
It's not enough to say "this product is perfect for x" or "our service will help you with y". That might have worked in the 1980s. But today it's about zeroing in on the benefits of what you do and what you sell; explaining how and why your business solves your reader's problems. Don't leave your reader to put the story together. They won't.
Wrap it up in a good story...
Like it or not, your brain is hard-wired to react to stories. Before the evolution of writing, the verbal recycling of information was crucial to the survival of mankind. The better the story, the better the information was internalised. Research by Jennifer Aaker, a professor of marketing at the Stanford Graduate School of Business, found that people remember information when it is weaved into narratives up to 22 times more than facts alone.
Sold yet?
From product descriptions to contact pages, writing in a way that's visceral and tangible will help your reader soak up your information. Parisian historian Cody C. Delistraty argues that "stories allow people to see patterns where there is chaos, meaning where there is randomness. A narrative works off both data and emotions" and is "significantly more effective in engaging a listener than data alone."
(You can read Delistraty's excellent article on storytelling here. 5-minute read.)
In a nutshell...?
Too many businesses get carried away writing about themselves. To be frank, when it comes to persuasive copy there is no room for self-indulgence. No room for ego. It's about dramatising your reader's needs and problems and building a narrative about how your products, services and experience solve the problems.
Identify the problem - think about what your reader wants
Dramatise the problem - show you understand
Show how you solve the problem - using visceral language to engage your reader
More posts in: Copywriting