Spend days duking it out with synonyms, sometimes for global brands.
New app claims to automatically improve your writing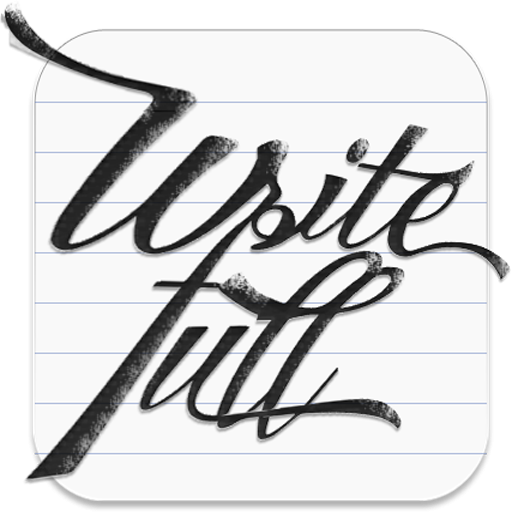 With the European Commission and Harvard University among its users, Writefull has some pretty heavyweight ambassadors. Just don't expect it to turn you into Hemingway.
In today's marketplace, the ability to write well is more crucial than at any other point in history. The written word rules the roost online. So you'd better be sure your writing is engaging, snappy and right for your brand.
But there's a fly in the ointment.
Writing is hard. Writing well is even harder. So an app that claims to improve your copy, with minimal additional effort on your part, sounds pretty compelling. Just imagine: no more late ones lit only by the cornea-piercing-white of a word doc. Glory be.
Enter Writefull and their chest-puffing tagline: A new way of writing with confidence.
Writefull: What's the deal?
Writefull's pitch relies on the premise that people use Google to check if their writing is correct. Select a chunk of text, run a few different alternatives through the search giant and the one that returns the highest number of results wins.
The Writefull app makes this process native, with a pop-up that can be activated within your word documents. Select a chunk of text, activate Writefull and the app will tell you how many times the combo of words has been used in its database (Writefull pulls data from Google Books and selected web material - this is effectively based on corpus linguistics: analysing huge databases of writing to study the way words are used in different contexts).
High number of results = keep it, low number of results = change it.
The jury is out...
The trouble is that using Google results as a metric of good penmanship is like a runner measuring her progress by tracking how many chocolate bars she has eaten. It doesn't work. And it's not really relevant.
"A metric of good writing" returns way more results in Google than "A metric of good penmanship". That doesn't make the first option better. It just means it's more common.
Using Google to arbitrate your writing in this way pushes you, me and everyone else towards homogenised writing. Writing that loses its spark. Writing that's about as edgy as a space hopper. Individuality is replaced with conformity. Rock and roll.
Where Writefull comes up trumps
No matter how expansive their vocabulary, any writer is required to jostle with synonyms on a regular basis. Writefull allows you to select a word and will return a list of synonyms based on how frequently they have been used in real-world published texts. That's pretty useful - and means you don't have to leave your word doc to check out thesaurus.com. (Flipping to your browser risks disrupting your flow.)
You can also find the synonyms used most frequently with the words immediately preceding and following the selected word in your text (the collocates if you want to be smart/geeky/annoying). Any fellow language lovers will agree that's a pretty awesome feature.
In conclusion?
Writefull's use as a credible writer's tool is dubious. Yes, the synonyms features mentioned above are nifty. But in terms of improving your writing, Writefull falls flat. Using the number of results your samples return in Google is just not a viable way to live your life as a writer - unless you want to wave goodbye to creativity.
The pricing structure is really complicated too.
Maybe I'm not the target audience. Perhaps the over-simple nature of Writefull is designed for writers who don't have English as their native tongue and require contextual support with the most synonymously rich language on the planet. (This audience targeting is not explicitly mentioned by Writefull but is perhaps given credence by the Chinese twang to the narrator's patter in the introductory video.)
You can take a look at Writefull at writefullapp.com. It can help with synonym geekiness. But for flawless copy, you're better off grabbing a coffee and embracing those late ones at your desk. And if you just can't stomach it, hire a copywriter.
Writefully yours, 
More posts in: Copywriting