A curious minimalist on and off web.
The Importance of Good Structure and Great Content, No Matter What You Sell.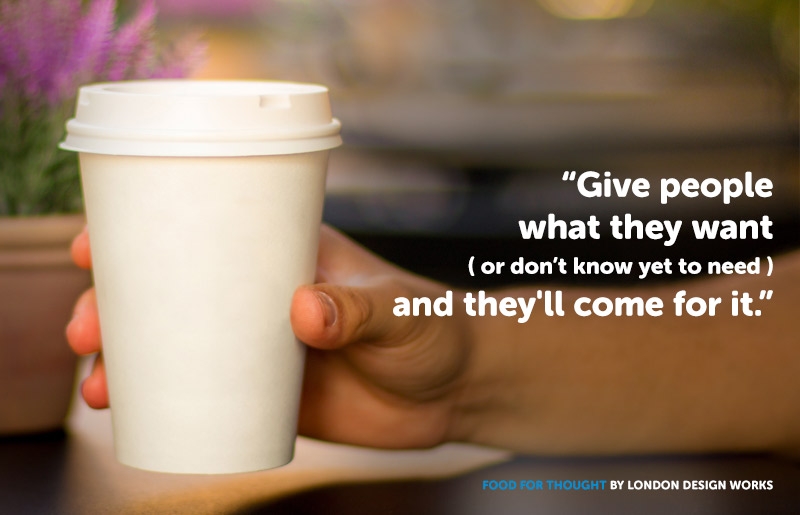 So, you sell disposable paper cups*
( * Feel free to substitute the cups with jewellery, cars, real-estate, books, truck tires, pipe lining, security certificates, whatever. The sky is the limit. )
If you struggle with your online business, take a look at your site. Is it really performing in the best possible way? Maybe it looks outdated or it lacks in content? Because, you know, they probably sell paper cups all around the country, so you need that special something to get people interested in yours.
Give people what they want ( or don't know yet to need ) and they'll come for it.
Well-organised and relevant content with clear navigation is a must. From the wire-framing to perfectly understandable, functional design, these are basic building blocks of web. ( If you need help with this, hurray, you have come to the right place! Wink wink. )
Then you need to add some zing, which is almost universally:
Fair amount of information, wether it's product specifics, articles or blog posts. Variety of advises and links to relative content.
Quality images and videos.
Social sharing.
Now how do we do that?
Good information is honest. Your paper cups leak if used for a prolonged length of time? Tell it: 'For best usage, enjoy any liquid placed inside within reasonable time. Nobody likes flat, lukewarm beer. Don't reuse the cup.'
There is no hiding faults in the internet ( yes, I said it, bear with me here ). People got access to unlimited reviews and are ready to shout out at the first sign of misconduct.
So, don't sell paper cups as indestructible, if they aren't indestructible paper cups.
Offer something your competition doesn't. This doesn't have to be a totally exclusive thing, for example having a blog ain't exactly a rare thing ( few years back they were over 150 million, I can google that much for you ). But I bet nobody can talk about paper cups with more passion than your team, offer insights or a few curiosities. It is your business, right? Then, own it.
From recycling advices to a step-by-step article about 'How to make a steampunk hat out of a paper cup', there are tons of things you could be talking about.
And please, whatever it is, make it visual, with big graphics or quality photos. Don't underestimate the power of images, no matter what your sector is.
A well-built website does a big chunk for you, it's designed and constructed to serve you in the best possible way. It can't write your content or make infographics for you, yet, but it's easy to use and update, and shows the best of anything you choose to put in it.
With good content and simple to understand structure, your site could just be the go-to place for all things paper cup. Which your visitors can conveniently buy directly from you.
Ta-daa!