Spend days duking it out with synonyms, sometimes for global brands.
Want to rank well in Google? Stop freaking out about keywords.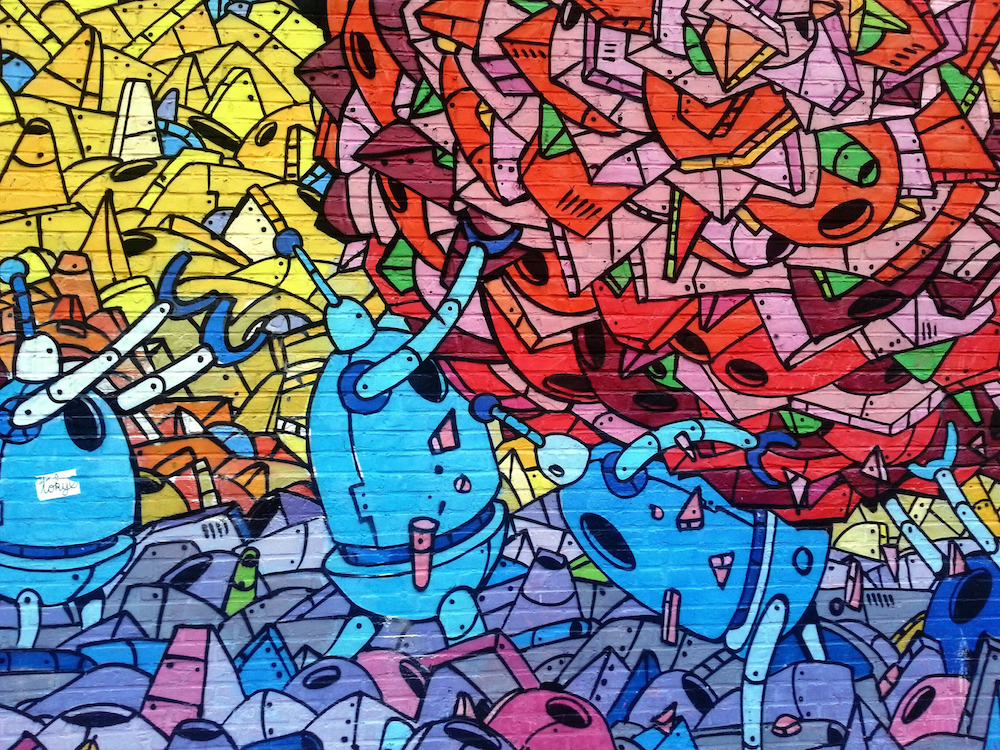 So you want to appease Google in a post-Hummingbird world? Keywords matter way less than most people realise. Bottom line? Quality content - not keywords - wins the day. Poke your head out of the window and you can almost hear the sighs of relief from copywriters everywhere. Now, here's what you need to know.
A quick history: SEO used to be a pretty dark art
Remember the dog-ugly SEO practices of old?
Cramming meta keywords into code. Writing disjointed body copy stuffed with identikit keywords. Even sneaking 'invisible' keywords into websites by using a font-colour that matched a site's background-colour. So far, so gross.
Google's early algorithms encouraged these rogue techniques because they worked. Some kitchen-sink SEO strategists were so bent on getting to the top of the rankings that they only just stopped short of burning unwanted office hardware by way of sacrifice to search-engine overlords. (Or maybe we're just fantasising about going all Keith Flint on our old printers.)
Suffice to say Google weren't impressed and deemed these devious SEO strategies 'black-hat' practices. Such behaviour encouraged stale writing, rather than the quality content Google strived to serve its users. So the search giant began cracking the whip on keyword-stuffing almost as soon as it became a thing. (As early, in fact, as 2003's Florida update. By the time 2012's Penguin surfaced, marketers were getting seriously penalised in the rankings for over-using keywords.)
Hummingbird rewards brands who create quality content
Some marketing-types over the last decade have become so obsessed with SEO that they forget there's a living, breathing human behind every search query. Remember that and you'll be way ahead of some SEO agencies. Because with the Hummingbird update of 2013, Google began thinking like a person. It learnt context - taking emphasis away from keywords and rewarding quality content.
The Google search of today doesn't much care for matching the keywords in a query to the keywords on a webpage. Instead it uses context to determine whether your content provides actual value to a searcher's query. In short: Google wants to serve answers to its users' questions, rather than a simple list of webpages that mention matching keywords. Insight rules the roost.
The take out: Write for humans, not search engines
Your new SEO strategy? Answer your audience's questions.
Improving your clout with Google relies on creating helpful, sharable content - on an ongoing basis. Strive to address your audience's specific questions, fears, needs, desires and ambitions. Solve their problems. Think about the queries and qualms your ideal prospect might turn to Google for help with - then use your content to provide answers in a meaningful, insightful way. Keep your content output high - and relevant to your brand - and Google will soon bump you up the rankings. Not least if your content is good enough and useful enough to be shared across social media.
Keywords still matter. Sort of.
Keywords have a role to play for as long as people use the written word to search. The more technical aspects of SEO all impact your ranking too. But it's worth considering that as Google continues to tweak its algorithm (as often as 500-600 times per year), the overwhelming trend is that keywords are being replaced by context and content quality. (This is echoed by the fact that in Google Analytics it's no longer possible to see the keywords people have used to find your site.)
Create helpful content to solve your audience's problems and the keywords will come naturally. You can be sure of it. Making keywords your primary focus comes at the expense of content quality - and, like we said, these days content quality is a big, big deal to Google.
Want a hand with your content strategy? Need an expert to craft your copy? We have the in-house copywriters to nail it. Drop us a line.
More posts in: Copywriting