Seeing the tiny details and the big picture since year dot.
Local Space housing association site launch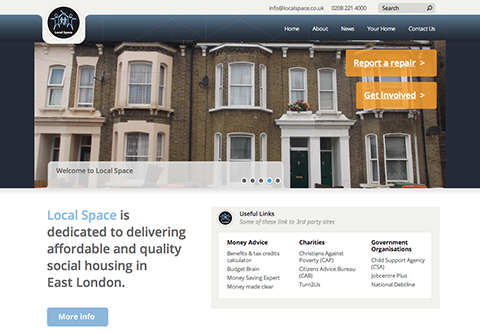 We have been working with the Local Space Housing Association group over the past few months, and are very happy to launch their new site for them and their tenants.
Local space own and manage over 1700 homes in the East end of London. The new site contains a wealth of information for their current and future tenants as well as other organisations.
As with all our client sites I'm sure there will be a wealth of new features added in the next few months to even further increase the use and benefit of the new site.
More posts in: Development